May 28, 2020

Inproto Admin
When talking about wireframe is a big part of UI/UX designers daily job. There's a lot of wireframe tool in online, that help us to create wireframes quickly and easily. But finding the best wireframe tool is a bit difficult and the same finding wireframe software fit for your price is extremely very difficult, here figured out best wireframe tool below, which is suitable for your project and your budget range.
Our top four wireframing tools include:
1. Inproto
Inproto is one of the best tool for creating quick design, and it's totally free tool 2020, anyway, it's still new wireframe tool, but with unlimited workspace, their's no limitation in inproto wireframe tool. inprotoLink . and this is a tool have a capability for prototyping as well.
Price breakdown
Free with unlimited project workspace
Asset libraries and widgets free to use, all the features enabled to every users, no need to pay money
Why should we use this Inproto for wireframe?
This tool is totally free to use for any project, free widgets libraries, free assets libraries all together free, for the designer's best choice for going with inproto is one of advantage for all designers. If you are not like to spend much money but looking best tool?. Then this is also a good suitable tool for you. These are the features available in this Inproto tool
User-friendly design
Drag and drop to creating your design
Unlimited workspace
Export your project to SVG, PDF and Image output
Desktop version also available
2. Balsamiq mockup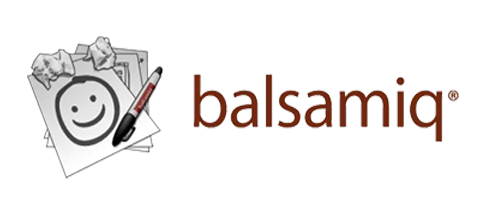 This tool won favor by many designers. It's a great tool for designers to do quick wireframe design. The elements in Balsamiq Mockups are available to simply drag-and-drop to build the wireframes, so many designers are familiar with this tool. well, user-friendly and widgets and assets available free but some should be paid.
Price breakdown
Free 30-day trial period
Pro (single-user license): $89
Why should we use this Balsamiq Mockups for wireframe?
One of the many Balsamiq Studios products, Balsamiq Wireframes is a Flash-based wireframing software program with a good-sized library of UI factors and templates that make wireframing a breeze.The complexity of the Balsamiq Wireframe library can be a source of great inspiration for designers when producing desktop and mobile wires Balsamiq Wireframes additionally has built-in presentation equipment that make offering your designs to purchasers a seamless process.
3. Figma
Figma is another best tool for wireframing, user-friendly, and drag and drop to build the wireframe, and what specialty have in this tool is known real-time collaboration. and its cloud base tool competes Adobe XD, Sketch, and InVision. and also not very expensive. but this also one good tool for designers.
Price breakdown
Free for three projects
Professional plan includes unlimited projects and goes for $12/user per month
4. Proto.io
Proto.io is the most popular wireframe tool and have prototyping capabilities. It's especially useful for user experience (UX) testing. You can gather data from users before sending your final design to developers. this will help everyone make design decisions. This tool also has a capability for collaboration the design changes with your design team and make change the design team together
Price breakdown
It costs $29/month for one user and five active projects